Teacher Jennifer Caswell Charged With Rape After Being Found With Teen In Hotel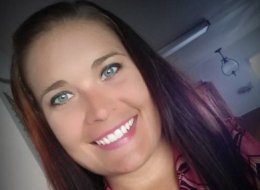 An Oklahoma teacher who was under investigation for an inappropriate relationship with a student faces a slew of charges -- including second-degree rape -- after police in Mississippi say they
caught her in a hotel room with a 15-year-old student
.
Jennifer Caswell, a 28-year-old former English teacher at Hollis Middle School in Hollis, Oklahoma, resigned from her position in April amid allegations that she was having an illicit affair with a student.
Prosecutors told the Oklahoman that
initially, they didn't really have hard evidence in the case
, only reports of suspicious behavior.
"Things that raised kind of an eyebrow. People seeing a teacher alone with a child may or may not be anything. It could just be innocent contact," Harmon County Assistant District Attorney Eric
Yarborough told the newspaper. "The child said nothing's going on, she's just a nice teacher."
But then, on June 18, police in Olive Branch, Mississippi, say they caught Caswell with the boy at a Best Western. Authorities say a subsequent investigation revealed that the
former teacher and the victim had sex multiple times in April and May of this year
, including twice at school, according to the Lawton Constitution.
Continue Reading...